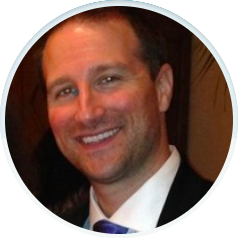 As a Strategic Consultant, Keith Freeman works with health care organizations such as hospice, home health, RCFE, assisted living and home care, and professional staffing services that support them. He offers unique solutions to transform these health care organizations to achieve new heights. Keith has the uncanny ability to relate to people and solve problems that are initially difficult to see. After your first meeting, you will see what sets Keith apart from other strategic consultants. Many people like Keith for his dynamic thinking and his great sense of humor.
Background & Education
Keith Freeman has always had a passion for healthcare and helping people. Before founding Sixth Sense Solutions, Freeman had a storied career holding many positions including Director of Business Development at Sun Health (Procare One), Director of Recruiting at American Home Mortgage, and Branch Manager at Maxim Healthcare, a Nurse staffing agency. Keith has also been a top turnaround specialist for mergers and acquisitions earlier in his career.
Keith Freeman holds a Bachelor of Science from the University of Massachusetts and attended Brandman University in 2015 to earn an MBA and a graduate certificate in organizational leadership.
This advanced education helped him improve his expertise further, and he applies his leadership theory to help his clients succeed. Keith strongly believes in the power of continued education and encourages everyone never to stop learning. Especially in the healthcare industry, there is always something new to learn!
Keith's Philosophy
Keith believes proper healthcare can make a positive impact on seniors by allowing them to live longer, healthier lives. Keith feels personally and professionally fulfilled working with the senior community.  Keith has experienced the satisfaction of making lifelong relationships by developing genuine human connections.
What is Sixth Sense Solutions?
Sixth Sense Solutions helps organizations identify unique solutions to transform your business practices to determine areas of deficiencies. Sixth Sense Solutions methodologies remove ego from the equation to create an accountability roadmap that leads to better sales, brand reputation, and retention of clients and staffing. An outside perspective is the best way to grow your business, manage change, and unify your business toward new solutions.
Get to Know Keith Freeman
Keith Freeman is now offering a complimentary Discovery Meeting to get to know you and your business and put together a strategic plan to help grow your business.
To schedule a call, click here.