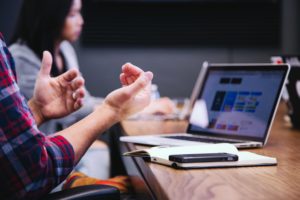 The care industry is continuously improving. Being a business owner or administrator, you are always looking for new technologies to enhance your communication and make your business more productive.
New technologies help you grow your business.
Fantastic industry-based tools, like Hireology and Clear Care, are coming out with new features to support healthcare-specific tools for recruitment, scheduling, reporting, and prospect management all the time. New operations systems that share documents, communicate, and onboard new clients, are also continuously releasing new versions and features.
When you find a technology you like, you want it to work to your advantage and know that it can significantly help your productivity, transparency, and efficiency. Over time, implementing new technology gives you the ability to scale your business and hire more caregivers and provide better quality care for clients. Simple right?
But your caregivers might be reluctant to use it.
You would like for your staff and caregivers to become familiar with the system and benefit from its features. You believe your caregivers would enjoy the software to more easily access administrative documents. It's efficient. And you like it because updates such as clock-in/out times and tasks completed are updated in real time.  
But they may need more support and training to start taking advantage of all the features over time. Or they think it is redundant next to all their existing processes. Even if the supervisors know to implement the new technology, there is a difficult transition to getting every caregiver to actually use it.
Technology is meant to enhance and supplement efforts, not replace the high touch high connect process that keeps relationships strong.  
It is because caregivers are high touch people.
For the most part, even the most tech-savvy caregivers prefer to connect with a conversation. Especially if you are systemizing client onboarding because of all the nuances that emerge for individual clients.  
How to Familiarize Your Caregivers with New Technologies
One of our clients at Sixth Sense Solutions asked us to help with a process to familiarize his caregivers better with a new technology. The client had been using it but needed our help to fully access its benefits if everyone used it. The software program has scheduling access, client profiles, etc. to help inform the caregiver on their patients and powerful data collection and reporting tools to inform decisions on the management side.
The summary of our recommendations help explain the best way to familiarize your caregivers with new technologies:
Ask key caregivers for their opinion.

Even if your mind is made up about using it, use it to

build rapport and show them their opinion matters to you

.

Host a meeting to present the new technology.

Caregivers are high-touch people and will enjoy having a conversation about the technology.

Set time aside to answer questions

. After they have had some time to use the technology, discuss the platform one-on-one, answer open questions, and show the capabilities again.

Communicate your excitement.

If management embraces the new technology and shares positive experiences using the system, caregivers will take it more seriously.

Summarize the technology's capabilities.

Tying into the last recommendation, you need to summarize how the caregiver should be using the technology. This helps alleviate uncertainty when you say exactly how they need to use it.

Mentor one another.

Having caregivers who like the new technology

train other caregivers

on how it is working for them shows them the power of the tool. It often is the most compelling way to familiarize caregivers with new technologies.

Ask for feedback.

Don't overlook the power of measuring usage and reviewing the results. Gently hold people accountable to the process and over time it will be used.  
New technologies work if you work the new technologies.
If you have done all the following, but are still not seeing your caregivers use the technology, or believe you can be getting more out of its use, there may be a hidden problem you need to dive into a little deeper. Please contact Sixth Sense Solutions to discover solutions you didn't even know you had and engage your sixth sense.  Let's figure it out together.
About the Author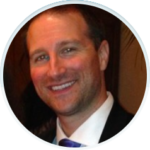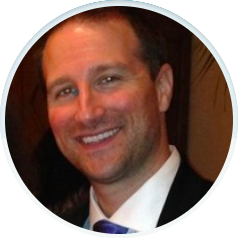 Keith Freeman, MBA
A dynamic thinker with a great sense of humor, Keith Freeman, MBA, is a Strategic Consultant offering unique solutions to transform healthcare organizations such as hospitals, hospice/palliative, home health, and home care, RCFE/assisted living and skilled nursing facilities and professional healthcare staffing services that support them.