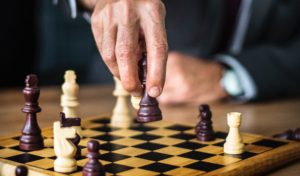 It is no secret, the impending shortage of caregivers is becoming a big problem that does not have a quick fix.
With an average turnover rate of 66-percent and an ever-shrinking pool of applicants, home care and long-term care businesses need to start focusing their energy on hiring caregivers to be able to make it past this decade. The Wall Street Journal reports,
"Demand for caregivers is expected to exceed supply by more than three million in the next decade."
As a result, access to quality caregivers is becoming increasingly more competitive. As an employer, hiring is already an arduous process: reviewing resumes, in-person interviews, paperwork, meetings, and other steps to get someone onboard. This process gets ten times worse when you realize quality caregivers are rare, and many employers are looking to hire those same people. It becomes extremely competitive and difficult! We've even seen hiring bonuses start to creep back in the picture in the caregiver industry.
So, how do you compete?
As strategic consultants for home care, hospice, and other healthcare organizations we have valuable insight that will improve your hiring process. Our team has almost two decades of experience in specialized healthcare recruitment such as home care, home health, hospice, etc., and we have been very successful in helping our clients make key adjustments that position their group as an employer of choice in the market.
It is not what you think.
You may be thinking that to be competitive you need to have stellar facilities, provide high pay, and promise caregivers full schedules. While all those things are compelling for them to choose you, it is not the number one way to get caregivers to select your organization. You do not need to be a big company for a caregiver to be loyal to you. Moreover, while you do need to be competitive, you do not always need to pay more to win them over.
Hiring velocity is one of the essential keys.
Your hiring velocity is the time it takes to move someone from the application process to onboarding on assignment. Say, for example, you are excellent about responding to candidates right away. However, given your schedule, the first interview is a few days to two weeks out. Chances are, by the time the interview happens your top candidate may already have other opportunities to compare you to, or has already found a job.
Become the employer caregivers choose.
If you can make your hiring process more efficient, you will have higher chances of getting that top candidate. Measuring your hiring velocity will also help identify which steps are slowing down your hiring process, so you can focus your attention and hold your employees accountable for completing each step accurately and promptly.
So, what's next?
Once you are hiring the best candidates, you will need to take measures to ensure they love their job and stay loyal to your organization. We recommend implementing training and development programs and new technologies that help make the caregivers more efficient and accountable.   
If you have questions about what good hiring velocity metrics are, and how to go about improving your hiring methods, please contact us for a consultation.
About the Author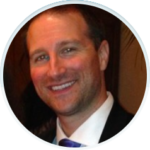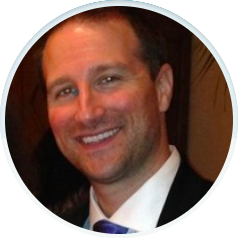 Keith Freeman, MBA
A dynamic thinker with a great sense of humor, Keith Freeman, MBA, is a Strategic Consultant offering unique solutions to transform healthcare organizations such as hospitals, hospice/palliative, home health, and home care, RCFE/assisted living and skilled nursing facilities and professional healthcare staffing services that support them.